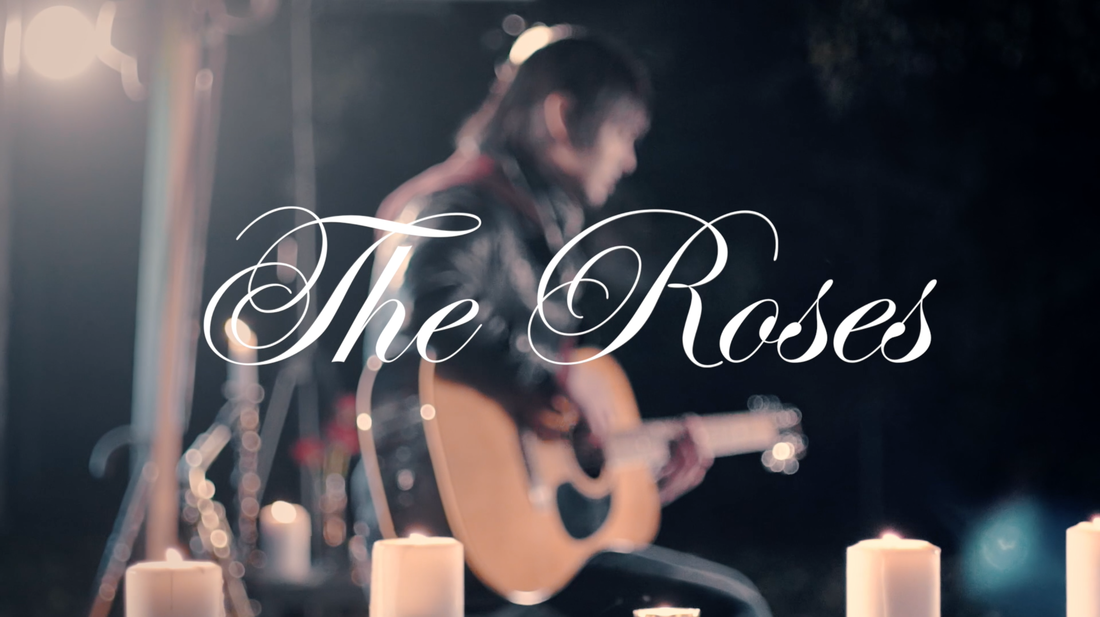 The Dresser

That dresser has been with me my whole life, as has a lot of the furniture in our house. There's a sweater vest in our closet that is around 80 years old. We wear it all the time when we get cold, and the thing still could pass as new. Let's face it: some stuff just used to be made tougher.

I included this basically for that reason: our house is a mix of really new things and really old things. The age of certain pieces here and there sometimes still amazes me when Grandma tells me where they came from. This particular dresser is right out of my room, and I'm pretty sure it's been in my room my whole life, so it's got a lot of history, even long before me. In order to bring it as a setpiece, I had to empty all the clothes out of it. Talk about a messy space....

The Bike

I wanted to have at least one thing representing each member of my immediate household on the set. The bike is one of Grandpa's, and I've always kind of associated him with them. He and my uncle are both avid bikers (my uncle has been into both serious Mountain- and Road-Biking). Grandpa likes to get around town that way and has done it all his life, and as I mentioned in another blog, he used to buckle me into the back from time to time and I would ride along (you can see that in the video too). I remember doing this quite a few times to go down the river to fish when I was pretty small.

The Airplanes

So the airplanes are from Grandma's side of the family, the German side. They were handmade by my Great Uncle Huddle. He lived in a small village in Germany called Possenheim. The place really was (and probably still is) an interesting little hamlet. His home was kind of a farm: a chicken barn beside the drive way is what I remember specifically. I recollect befriending and having and extended "cocka-doodle-doo" conversation with a large rooster there.

The canes and hats

These are German hiking gear. The hats are basically folk-hats. As a kid I used to grab one of those all the time and put a mask and cape on and play Zorro (didn't matter that it wasn't mexican, I just needed a black hat!)The canes are pretty special. Basically, every time someone would climb a mountain, or go to a notable city, or visit a cool site, they got a new souvenir plate to hammered onto their cane. It encapsulated a person's travels. The two canes that appear in the video are the one gave me (which he had for YEARS of his life), and my personal one.


The sword

For those who don't know, this sword is a katana. A katana is what most people would just call "a samurai sword". It's a traditional Japanese sword. I spent a good amount of time in martial arts doing a mixed form of Kenpo, as well as Aikijutsu and Kickboxing. I did some tournaments, and while most of our training didn't focus around weapons, it did incorporate them to some degree. Truth be told, the katana wasn't one of the things that our style majored on. But among the martial arts weapons that I have at least a basic working knowledge of, this one seemed like it would be the most noticeable in a video. A bo staff would have just faded into the dark, sai and nunchaku would have been too short. You get the idea.

the sax

To an extent, I actually chose the saxophone for my mom (and myself too, but she was definitely a big factor). I already played the piano and sang, but when I got into middle school band we had to choose and instrument, and for me it was between saxophone and trumpet. All things considered, I'd actually REALLY enjoy to learn the trumpet as well. I love a lot of things about that instrument. But my mom always loved the saxophone, and at that time I knew nothing about either one, so I went with the sax. That decision actually ended up being a lot bigger than I realized, as it became my major instrument in college and led me into playing a lot of jazz during that time.

the horses

My mom loves horses. She used to ride when she was younger, and I know she'd love to again. This is something I got for her one year at Christmas actually a local Chinese restaurant. The folks who run it are really sweet people and live just a few doors down from us. Mom's room is full of little statues and figurines, a lot of which are horses, so I thought it would be cool to get her something bold to add to her collection.

---