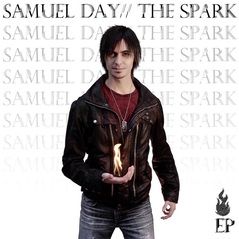 Here's my first bit of fun news for The Spark, the tracklist.
1. Daybreak (instrumental)
2. House of Shadows
3. The Screen
4. Walk With Fire
5. The Roses
6. Whatever It Takes
My next blog, I'll be talking about the project as a whole, and going into more detail about each track.
Which track title intrigues you the most? Feel free to comment! And in case you missed it, here's the announcement from the home page:
It's finally here, my debut EP "The Spark" It will be available as either a slick physical copy or from your favorite online download outlet. Want a physical CD or other merchandise, but live out of state? Awesome! I'm in the process of setting up a web store which should be up and running by launch if not before. Keep an eye on the
blog page
, as I will be posting all sorts of fun things leading up the the release!
#TheSpark