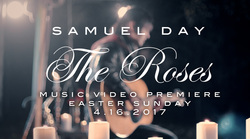 There's an old saying that goes "Give them the roses while they're here."

Or something like that. But the basic sentiment is to let the people in your life know that you love and appreciate them while they're on this earth, and not wait until the funeral. And while I'm definitely not sitting around thinking about my family passing on anytime soon (we're all Blessed and stronger than oxes), I also believe the following:

Honour thy father and mother; which is the first commandment with promise;
That it may be well with thee, and thou mayest live long on the earth.
Ephesians 6:2-3

When I finally set out a few years ago to start publishing my original music, I knew I wanted to get into both rock and pop, so imagine how ironic it may have seemed that the first single I ever put out was an acoustic-driven ballad. But I knew that I wanted to honor my family as they continued to encourage and propel me in the dream that had been in me for as long as any of us could remember. I knew that I wanted it to be well with me, and with all the music that I would create and publish after that point.

It's been a little while since that happened. I think the first copies of the song were discs that I burned off, printed a nice label with a "flame rose" I painted on them, and gave to the family. The public response, at first, didn't seem like much, but I knew that I wanted to make my first step strong in a lot of different ways.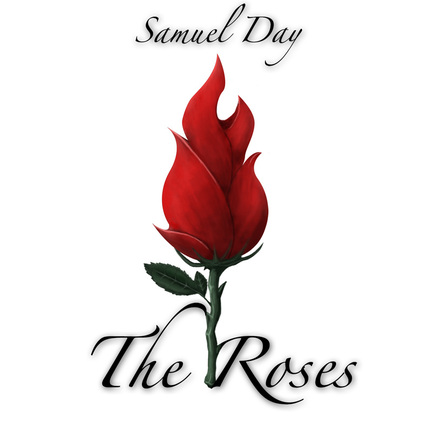 Fast forward a few years, and I knew I wanted to make a video. The first of many. But it wasn't a simple undertaking. I was always raised to do things with excellence, and this certainly couldn't be different. I didn't want to just grab a camera and make something "good enough". This video would be out there forever, next to all the others that would come afterward.

I had simpler ideas at first. Other, more current songs, and more straightforward ideas that didn't include building a set and assembling years-worth of footage. But one thing ultimately led to another and at the end of the day it made sense to go back to the beginning. And since when things got started I didn't really know how to give this song its day, what better way to bring it to the forefront again than to give it the muscle of a video?

I've always loved music videos that told a story, and this one isn't fiction. There have been many challenges over the years for my family and I, but ultimately I chose not to focus on that. It's exciting to share with you the beginning of something special, the first of many great videos to come!

The Roses music video debuts on April 16th, Easter Sunday 2017 at 12pm EST! I'm partnering with JesusWired.com to premiere exclusively with them for the first 24 hours, and I'm thankful for their willingness to take part in showing this to the world!

Be on the lookout for more blogs about The Roses video, including some behind the scenes material, and I'll see you on Sunday!