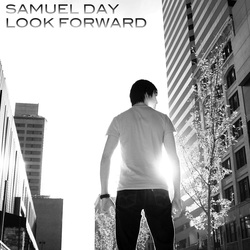 The past is a strange animal. Like a house pet, if dealt with properly we can refer to it and celebrate the good times we've had. If left untamed, it can run wild, pull us off course, and bite us in the rear.
I find that the temptation to live in the past is constantly all around us. But maintaining a balance is something that can admittedly be difficult for many. And while some wouldn't like to admit it, sometimes the
good
times behind are the very things that hold people back. Nostalgia becomes a seductive thing, living vicariously in some other time, refusing to grow or move toward something better, constantly telling stories about the old days and missing opportunities to create new ones. Cluttering our present with residue of days gone by. Because all too often, we've been taught that there
isn't
anything better to look forward to.
On the other hand, there's the bad. The terrible. The potentially scarring. Things others have done and said. Things
we've
done and said. Things that just
happened
that our insides screamed and told us weren't supposed to. People let themselves learn the ways of fear.
And it's all so relatable. We've all been there. There was one glorious year in my life that I can remember being so beautiful. I was learning so many things, doing everything I wanted to do and being looked up to constantly for it. If I would let it, looking back on it and wishing I was back there again could stop me from getting where I'm going. And then there's the bad. The opportunities time and again to give up, throw in the towel, and grab everyone I meet by the throat because of it.
But I won't do it. If I'm the type of person I say I am, I have to deny every opportunity to become jaded.
We were made to live good lives. And regardless of if the past was good or bad, we can't let it stop our destinies. That's what Look Forward is all about.
Musically, I wanted to bridge the worlds of pop and hard rock. Or maybe metal is a better word....but don't tell anybody that. Metal just sounds so....niche market. And I don't want to be limited. So if anyone asks, it's a mix of pop and hard rock.
Thus, the present vocals and synths mixed with double-kick and riffy guitars. And there's a bit of intention within the music theory too, if you're into that kind of thing. That bridge is dancy, fun, driving, exciting. Adventurous. It acknowledges that we've all had times that we felt were better, but musically I wanted it to jig you right into the future.
I watched the movie "Saving Mr. Banks" recently. And it said it all so well.
Potential spoilers ahead in italicized section. However, it is technically a movie we all already pretty much know the ending to:At the end of the movie, Tom Hanks as Walt Disney has this beautiful, heartfelt, and jarringly real monologue. He discusses with Ms. P.L. Travers why he brings such hope to his work. She has spent the entire film criticizing him for his artistic whimsy because the world is in fact a dark, hard place, which children need to prepare for. How could this facetious man who lived in a world of cartoon mice and ridiculous music possibly understand that?Rather than trying to sum it up, here's the whole quote courtesy of IMDB, written by Kelly Marcel and Sue Smith:Walt Disney: Have you ever been to Kansas City, Mrs. Travers? Do you know Missouri at all?

P.L. Travers: I can't say I do.

Walt Disney: Well, it's mighty cold there in the winters. Bitter cold. And my dad, Elias Disney, he owned a newspaper delivery route there. A thousand papers, twice daily; a morning and an evening edition. And dad was a tough businessman. He was a "save a penny any way you can" type of fella, so he wouldn't employ delivery boys. No, no, no... he used me and my big brother Roy. I was eight back then, just eight years old. And, like I said, winters are harsh, and Old Elias, he didn't believe in new shoes until the old ones were worn through. And honestly, Mrs. Travers, the snowdrifts, sometimes they were up over my head and we'd push through that snow like it was molasses. The cold and wet seeping through our clothes and our shoes. Skin peeling from our faces. Sometimes I'd find myself sunk down in the snow, just waking up because I must have passed out or something, I don't know. And then it was time for school and I was too cold and wet to figure out equations and things. And then it was back out in the know again to get home just before dark. Mother would feed us dinner and then it was time to go right back out and do it again for the evening edition. "You'd best be quick there, Walt. You'd better get those newspapers up on that porch and under that storm door. Poppa's gonna lose his temper again and show you the buckle end of his belt, boy."

[Travers looks noticeably unsettled by his story]

Walt Disney: I don't tell you this to make you sad, Mrs. Travers. I don't. I love my life, I think it's a miracle. And I loved my dad. We was a wonderful man. But rare is the day when I don't think about that eight-year-old boy delivering newspapers in the snow and old Elias Disney with that strap in his fist. And I am just so tired, Mrs. Travers. I'm tired of remembering it *that* way. Aren't you tired, too, Mrs. Travers? Now we all have our sad tales, buy don't you want to finish the story? Let is all go and have a life that isn't dictated by the past? It's not the children she comes to save. It's their father. It's *your* father... Travers Goff.

P.L. Travers: I don't know what you think you know about me, Walter...

Walt Disney: You must have loved and admired him a lot to take his name. It's him this is all about, isn't it? All of it, everything. Forgiveness, Mrs. Travers, it's what I learned from your books.

P.L. Travers: I don't have to forgive my father. He was a wonderful man.

Walt Disney: No... you need to forgive Helen Goff. Life is a harsh sentence to lay down for yourself.


The truth is, some people may think us artists naive who choose to write songs like Look Forward. "Oh, he's never been through anything. He's young." But you're so wrong. I have. But I look at this choice that a man like Walt Disney made, to live a life not dictated by the past. To imbue everything he created with his personal passion and his vision of an ideal. To change the world by creating a world within it. And I think that's a choice we all get to make every day. So tell me what you're really looking for, and tell me if it's everything you're looking back for.
Thanks for reading, and please support my music by buying it from one of these great digital markets:
CD Baby:
https://www.cdbaby.com/cd/samuelday5
Itunes:
https://itunes.apple.com/…/…/look-forward-single/id915185330
Amazon MP3:
http://amzn.com/B00NA00N2W