As you all probably know, The Roses and its accompanying video are about my family and my life with them. There are a lot of things that could be said, but I thought that in the spirit of the video, I would give you some highlights. In short, we've been through a lot together.
Grandpa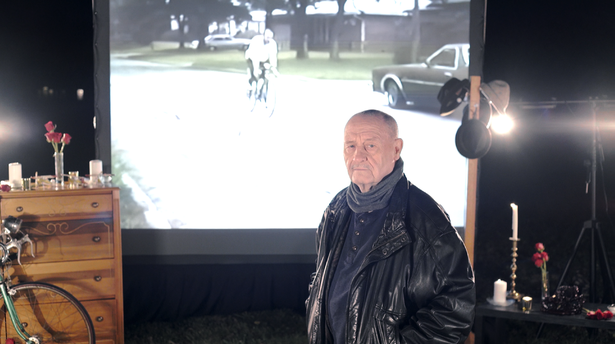 My Grandpa has worked pretty much his whole life. Most of his jobs haven't been glamorous, but he knows that age is a state of mind, and it's one he refuses to take on. To this day, he works a full time job, is a Reverend, rides his bike all over the place, and builds all kinds of stuff. Plus, he often comes and helps out with concerts, including moving gear. That is, when he isn't cleaning the church or keeping things up around the house.

Grandpa has actually built several things I use regularly for music. I designed a rolling box with a pullout drawer, a port for cables, and some safety guards on top for a laptop. It use it for nearly every concert I play, and after he made a few adjustments of his own, he was more than happy to make it a reality. He and I built the vocal booth I use together (my social media followers probably know it as "dragon booth"). And that metal arm contraption connected to my white guitar? Yup, I started with the initial design, but he made it a reality.

He is very much from a time and place where everyone fished and hunted, and some of his stories from childhood and his teen years feel like some lost chapter of Tom Sawyer. Don't get me wrong; I enjoy the outdoors too, but I spend a lot more of my time in music, tech, and art, whereas Grandpa can often be found in his workshop.

One thing I remember from childhood though is "the bike seat". He had this kid-sized chair on the back of his bike that he would ride me around on, often back and forth to the river. 5 year old me may have been terrified of crawfish and daddy-long-legs, but we took a swing at fishing anyway.

When my Mom and I (as an infant) had no other place to go, Grandma and Grandpa's house became our house, and we all grew into a team. During all that time and long, long before, Grandpa has been diligently working, and the work he has done has been a huge part of enabling me to do what I do today.

Mom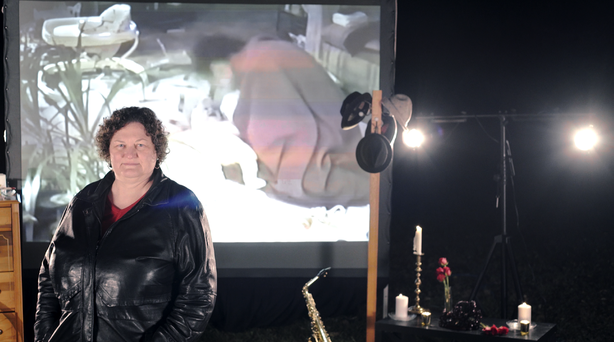 Much like Grandpa, a lot of the work mom has done hasn't seemed glamorous. For years, aside from working a regular job, Mom has done the bookwork for our Church as a volunteer position. She is meticulous down to the penny. She has spent more time in our home office than anyone could ever want to, and spends a hefty chunk of her other time helping my Grandma run errands for the family and church. None of that has stopped her from helping me with concerts and running my gear table as well.

Mom never lied to me. She never lied to me about Santa Clause, about where babies came from, or about the circumstances surrounding why she had to fight for custody of me when I was born. I don't mean this to be negative, but when I was a kid in the first grade and I knew all the other children's parents were lying to them about Old Saint Nick and mine wasn't, that informed our relationship for years to come. (Don't worry, I don't run around raining on other people's kids' parades). Mom disciplined me. Mom didn't let me get away with garbage. But she was also my friend. None of that has really changed.

To be clear, I hold no animosity toward my father, of whom I don't really have a conscious memory (other than pictures and videos). But, mom tells me that when she brought me home as a baby from the hospital, she held me and cried because she knew what a big responsibility this was. And a year and a half later when the divorce papers came in mail with little warning, she stuck it out.

Uncle John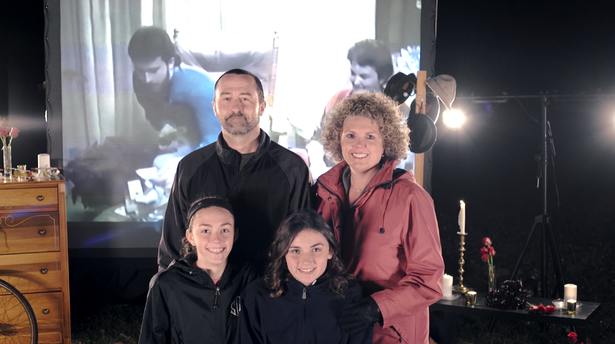 For a few years in my early life, Uncle John was in the house together with Mom, Grandma, Grandpa, and I. For some reason I have this memory of us eating cereal and watching the 90's Spider-Man cartoons on a Saturday morning.

Uncle John and Grandpa have some pretty strong similarities: they are both bike-riding dudes who were in the army and excel at building stuff.

I bring this up because the two of them built me one of those cool backyard play-sets when I was a kid. You know, the kind that had a second story fort, a swing set, a climbing rope, and a couple of ladders?

We lived in a small house on a dirt road at the edge of town, right across from a farm. A lot of people in our small city didn't even know that gravel lane was there. There's a reason the smell of manure doesn't bother me in the spring. Don't get me wrong: we weren't poor. We had food to eat, I had toys to play with, etc. But our back yard was a half-acre on a lane with only two other kids, and I spent some of my free time chasing the occasional chicken. So, having a home base to have all my imaginary, super-hero adventures in? Pretty big deal.

Uncle now has a great family of his own (they're our family too, obviously!), but I'm glad he was there to help at such an early time, too.


Grandma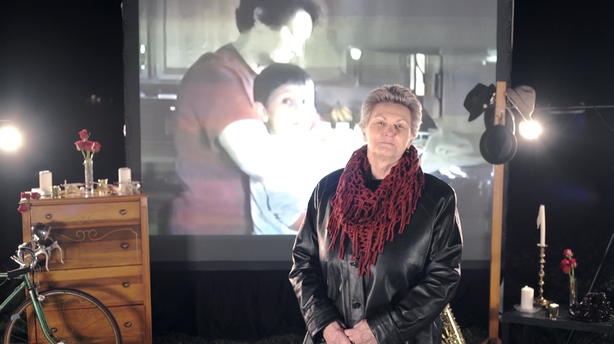 Grandma came to the U.S. when she was 17 after meeting my Grandpa when he was stationed in Germany through the Army. She spoke no English. Since then she has started and Pastors a church that still is thriving today (and of course, learned English. Ironically, she now has to put forth real effort to get back into German).

She could fill a lot of books with all the challenges she has faced over the years, even in her young life before she came to the country. After she accepted Jesus and recognized the call to Pastor on her life, that didn't make a lot of people happy due to some unfortunate misunderstandings of scripture. Whether it was because of what she believed or who she was, she endured a lot of downtalking and attacks over the years. But it wasn't up to anyone else: it was between her and the Lord, and she followed through no matter what. Like the others, the seeds she fought for then are benefiting me today.

Even in my few years, I've seen her face a lot in her quest to be uncompromising yet walk in love and forgiveness with people. If you've ever been in a leadership family, you know what I'm talking about.

Grandma and I are very similar, in that we are both pretty strong-willed and passionate about getting things done. That has resulted in a relationship that is sometimes brutally honest. We don't mess around with each other, and we don't intend to. And you know what? That's great, because we love each other and we're always after the truth to ultimately get things done.

Grandma has always told me "Do everything as unto the Lord" (Ephesians 6:7) is a scripture that the Lord stressed to her early in her Christian life, and she has always endeavored to live by that, whether it was cleaning someone else's house or her own. And it's always stuck with me: do things with quality. Whether it be music or business or anything else, I try to always remember that.

This video is for them. And I challenge you to ask yourself,
"Who are my roses for?"